Should religious activity on loudspeakers be banned?
People have been slamming the use of loudspeakers for "azaan" at irregular hours. Let's look into this habit of pouring religion loudly into our ears and see whether it should be banned or not.
A few days back, Suchitra Krishnamurty, of fame Kabhi Haan Kabhi Naa, slammed the use of loudspeakers for "azaan" at unconventional hours.
came home at 4.45 am 2 most aggressive/ ear shattering call of azaan. Nothing more lowlife & dumb than such extreme imposed religiousity

— Suchitra Krishnamoorthi (@suchitrak) July 23, 2017
While I don't agree with the use of words "lowlife" and "dumb", the inconvenience it causes is very true. Popular singer Sonu Nigam also raised this issue months back.
So, if this is so disturbing, why no one is talking about it?


The reaction and over-reaction
Well, first of all, look what happened to Suchitra and Sonu in the first place.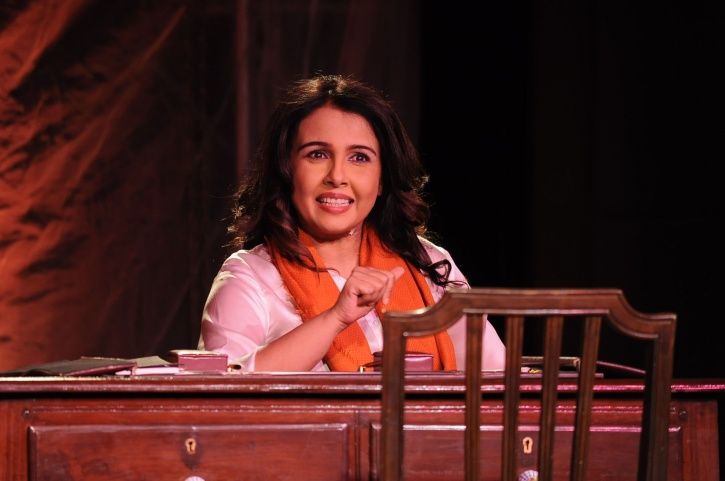 Suchitra was slut shamed and received threats of physical violence. Samajwadi Party leader Abu Asim Azmi had this to say about it: "Those who sing and dance till early hours, drink at 2 a.m. in parties in hotels, and sit with their arms on shoulders of strange men and talk, who have spoiled Indian culture have suddenly started criticizing."
A "fatwa" was raised against Sonu Nigam and he had to shave his head to prove a point. He quit twitter too.
The moment you say something like this, it is immediately branded and anti-religious or against a specific religion. The attacks become personal and physical in some cases, maligning your character and even family. And if you are women, then you become a threat to the Indian culture!
Hey, we get it! Its a sensitive matter. And its true we should be patient and sensitive to other's beliefs. But everyone should be equally sensitive and patient to the mental and physical well-being of others.
The Real Issue
The real issue is not limited to "azaan". It is about usage of loudspeakers at unconventional hours causing disruption of day to day activity. I have seen many people complaining about the loud burst of "azaan" or the ear-shattering sound of "navami sandhi aarti" at very early hours or very late in the day. Let alone the continuous outrage of hindi songs bursting out of big black boxes in the name of celebration and festivities. I saw people celebrating Hanuman Jayanti and Ram Nabami at the gate of a government hospital (literally) using loud speakers and amplifiers! What is this?
THIS ALL SHOULD STOP!
Answer this! When loud music of a college fest or a marriage ceremony can be stopped after 10 p.m., why not "azaan" or "pujas" or "church bells"? Just because its religious? Just because its sensitive?
There is a law ( Noise Pollution (Regulation and Control) Rules, 2000) which says loudspeakers are not allowed to be used in public between 10 p.m and 6 a.m. and this law should be upheld at any cost regardless of the circumstances and type. It is as simple as that!
And by the way, a mosque in Jeddah removed loud speakers as means of public addressal years back.
Conclusion
Religion is a preference and preferences are personal. It should not be imposed in any way. So, please stop bombarding us with your loud-speakers and amplifiers and let peace prevail. Think about this, if you have to announce your presence to your followers this loudly and frequently, are you truly being followed or just feared?
From the other side,
AM.