Silver Lining Saturdays: In Pursuit of Positivity
From Feluda to Jack Sparrow, marriages to makeovers, last week had plenty to keep us believing and put a bit of smile on our faces.
Feluda is back on…WEB??!!
Last Tuesday, addatimes.com surprised us all by releasing a promo of their new web series featuring none other than our very own Pradosh C. Mitter a.k.a Feluda. Going by the look of it, it will be a modern take on the classic bengali detective just like Sherlock did and we are intrigued. People were wanting for a modern Feluda and looks like they are getting it. But the iconic Charminar stays as well as the legendary Feluda theme by Satyajit Ray. Keep your fingers crossed and see how this turns out.
Courage and Determination can Overcome Anything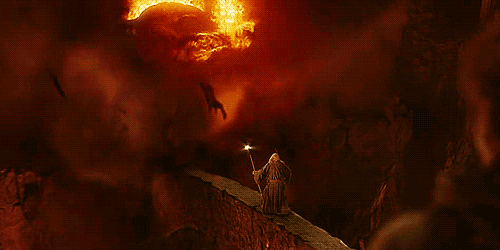 In India, temples and politicians hold so much power that going against either of them will be considered a pretty courageous feat in itself. But what will you say about someone going against both? That is exactly what Chennai resident Balaji Prem Kumar did and he won. Authorities of a temple, who are also AIDMK politicians, were destroying the local roads to construct a pandal. Balaji raised his voice against it, fought through and came out victorious. These are the kind of news which tells us no matter how big the odds are, if you stand up for the right and stay determined, you will win. Salute, Balaji Prem Kumar. Read the full story here.
Dreams Do Come True!
Seve Gat's, a woman from Kenya, wanted to travel to China. Unfortunately, she belonged to a poor family and didn't have the means to make that grand trip in reality. So, she did the next best thing. She photoshop-ed herself into the tourist attractions of China to trick her friends on social media. Just one look at the photos and you will know they are fake.
Internet being the internet, made her the butt of every other joke. As a result, Seve Gat's went viral on the internet. What started as an attempt to make fun of her, quickly got her a big reward no internet troll expected.
Sam Gichuru, a businessman from her country, came to know about her and decide to sponsor her grand trip. Seve herself confirmed that in her Facebook post. Click on this link to know more.
Obama's Tweet made Twitter History
"No one is born hating another person because of the color of his skin or his background or his religion…" pic.twitter.com/InZ58zkoAm

— Barack Obama (@BarackObama) August 13, 2017
The tweet is liked over 2.8 million times till 16th August.
OK! It's an Obama tweet and all Obama tweets are famous. But not every tweet makes these kind of history. Obama tweeted this in response to the White Supremacist rally held at Charlottesville, Virginia that turned violent and resulted in the death of a protester. Making this officially most "liked" tweet ever shows that no matter in how many ways fundamentalists, supremacists and all other -ists try to divide us, we all are connected by the basic thread love and humanity and that will never be broken. Incidentally, the last tweet holding this record was of Ariana Grande's when she tweeted in response to the Manchester bombing during her concert.
A Makeover to Happiness
Kayley Olsson encountered a 16 year old girl who came to her to shave her head. The girl was suffering from severe depression and could not even brush her hair. Kayley did not do what her client asked. She gave her a stunning make-over and her client left with a much-needed smile on her place. Depression is a real and serious problem and we all should do our bit to help the people who are suffering from it. But often we ignore. Kudos to Kayley for what she did. Read Keyley's Facebook post in full above.
Indian Tri-color on Niagra
In a stunning effort by Sibu Nair, an administrator in University of Buffalo, New York, the gorgeous Niagra Falls was decorated in saffron, white and green to celebrate the 71st Independence Day of India (source: Times of India). It was indeed a beautiful site. Watch for yourself.
A Day with Captain Jack
Today #BCCH patients were delighted by a visit today with one of the world's most famous pirates, #CaptainJackSparrow. pic.twitter.com/ORsDDsO84Z

— BCChildren'sHosp Fdn (@BCCHF) August 15, 2017

Captain Jack Sparrow came to BC Children's Hospital in Vancouver, Canada and left with treasure far more valuable than silver and gold.
Johnny Depp spent five hours in the hospital dressed as the famous pirate character Jack Sparrow joking and sword fighting with the patients. The children were really happy seeing there favorite Captain beside them. These children are fighting the toughest fight and it is very nice of Johnny Depp to take some time out to spread some happiness among the children. Watch the video posted by the hospital on their Facebook page.
Only Love Can Unite
Kalavati Mistry and Miriam Jefferson became UK's first interfaith lesbian couple to get married. In a world where the LGBTQ community is still fighting to be accepted socially, this news shows us that love can triumph any odds and rise through. I wish the very best to Kalavati and Miriam in their married life. Read the full story at Storypick.
And Lastly, The Anthem of Peace
It is of no doubt that the national anthem of any country instills a sense of great pride in each of its citizens. And that's exactly why it can be powerfully effective in building the bridges between two nations that are constantly trying to grab each other by their neck. I will not go into who did what and who is responsible because they are much bigger games played by even bigger people. But one thing is true for sure- love, peace and friendship is far better than war and violence and may be the answer lies within the common people of both the countries.
A brilliant effort was made in that regard when artists from both India and Pakistan sang each others' National Anthem and celebrated the Independence Day of both the countries together. Watch the beautiful video below which is probably the best Independence Gesture of this year.
That's a wrap for this week. If you like this article, please like, share and do not forget to subscribe for next week's article hand-delivered to your mailbox.
Do you have any positive stories of your own? Share in the comments below.
Thanks,
AM.